Settings Dialog
User Interface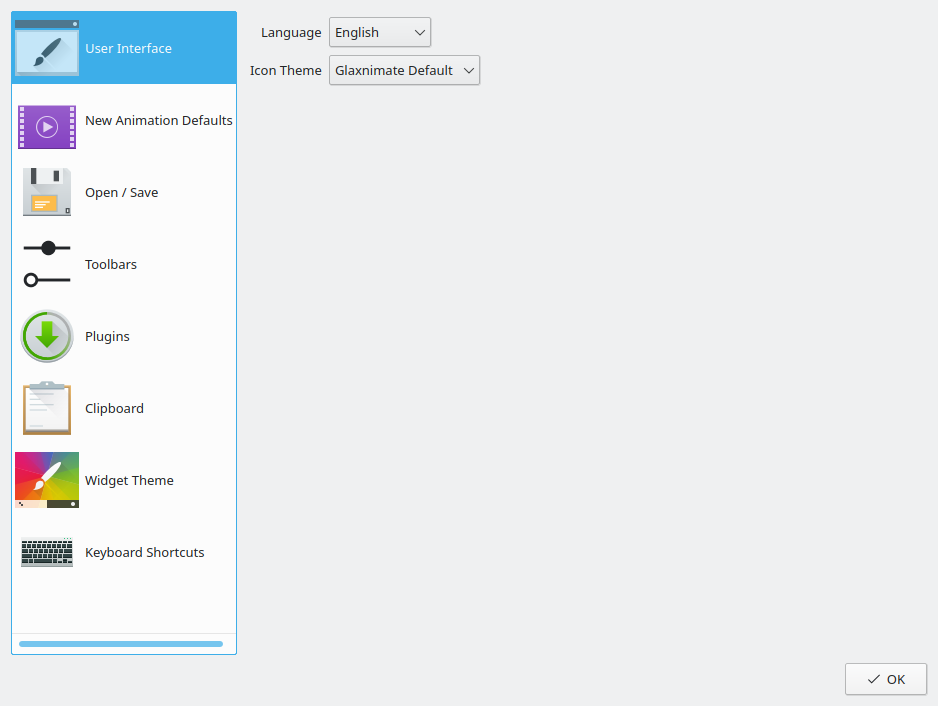 Language: Changes the interface language
Icon Theme: Changes the icon theme, it lists all the detected system themes plus Default. With Default Glaxnimate will select the icons based on the widget theme (ie: if you have a dark theme it will show bright icons).
New Animation Defaults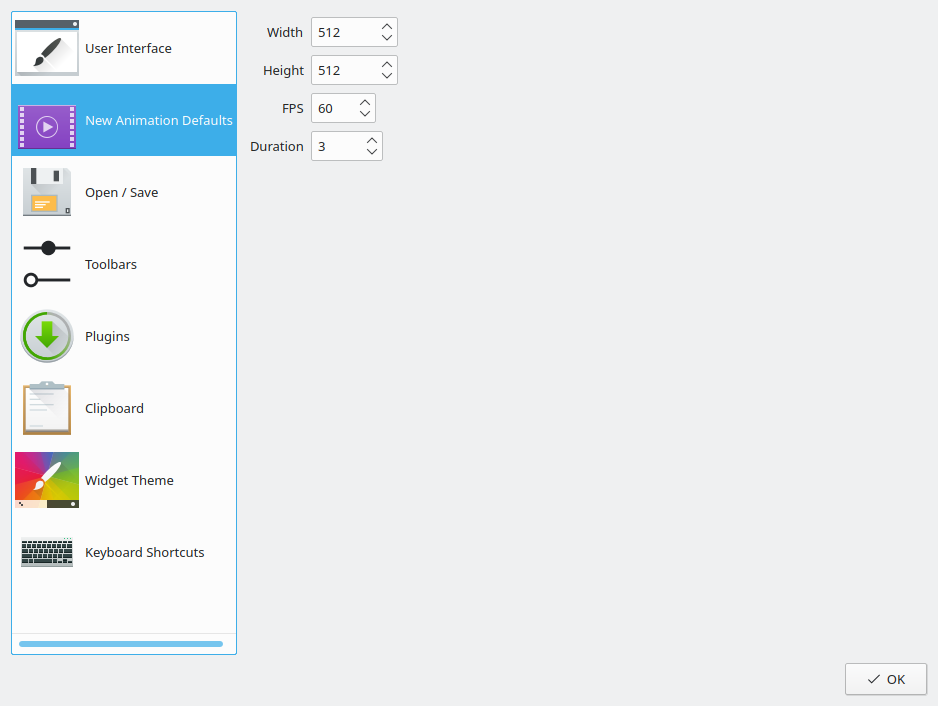 This select the defaults for when you create a new file.
Open Save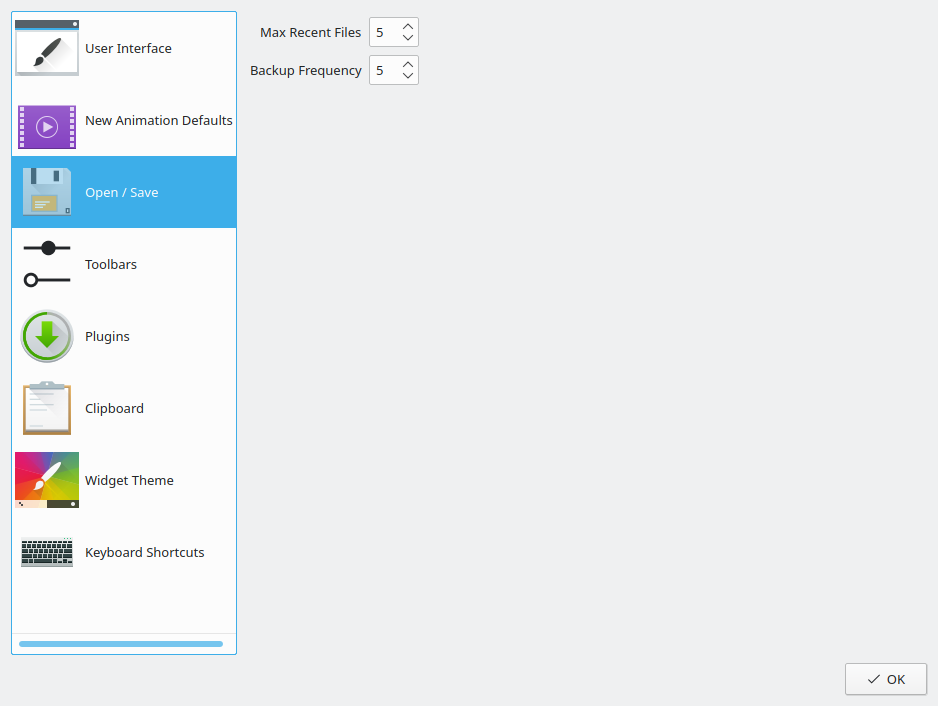 Max Recent Files: How many items to show in the File > Open Recent menu.
Backup Frequency: Number of minutes between automatic backup saves. Set to 0 to disable.
Toolbars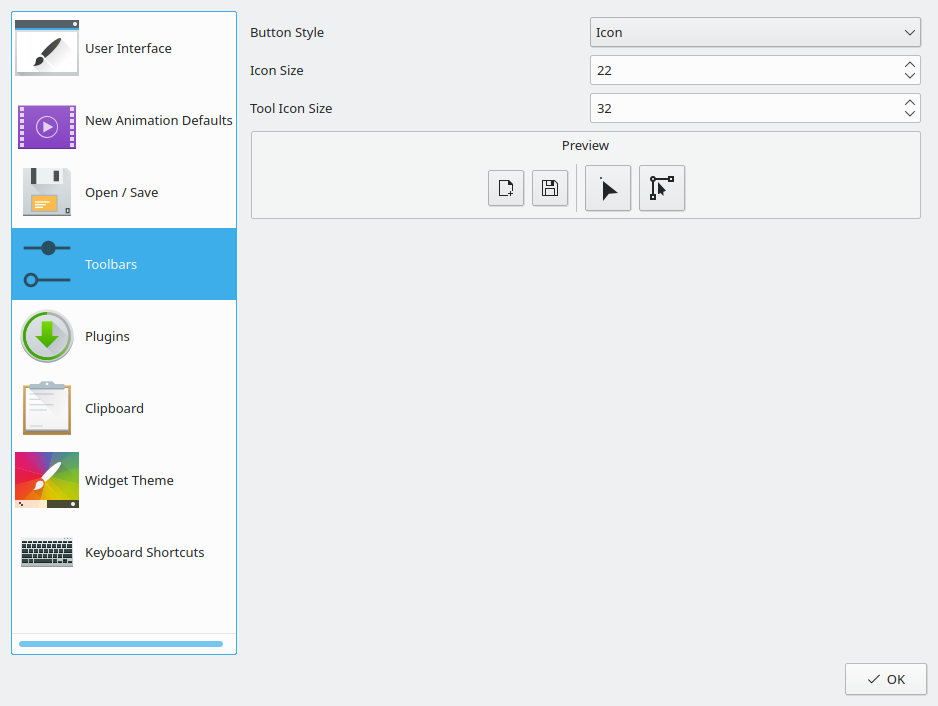 Allows the user to change the toolbar appearance.
Plugins
Here it shows all the available plugins and you can enable or disable them.
Clipboard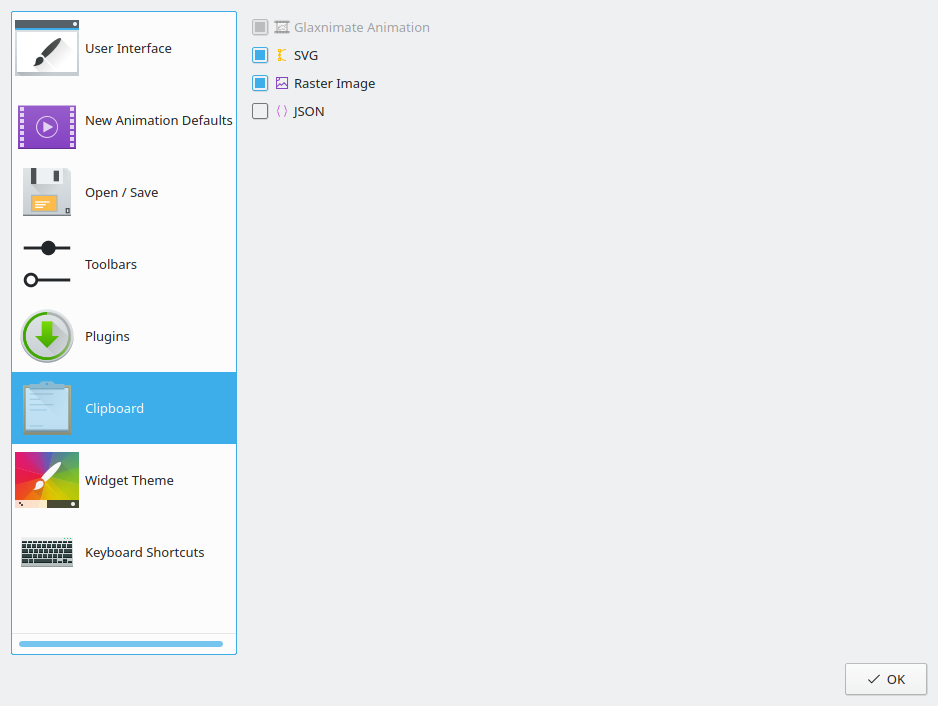 Here you can select what is going to be supported when copying / pasting shapes.
Glaxnimate Animation: Always active, to copy within Glaxnimate.
SVG: Copy/Paste SVG, works well with Inkscape
Raster Image: Copy only, the selection will be rendered as an image you can paste on image editing software.
JSON: Copy only, the selection will be copied as text, with the contents as if saved as a Glaxnimate file.
Widget Theme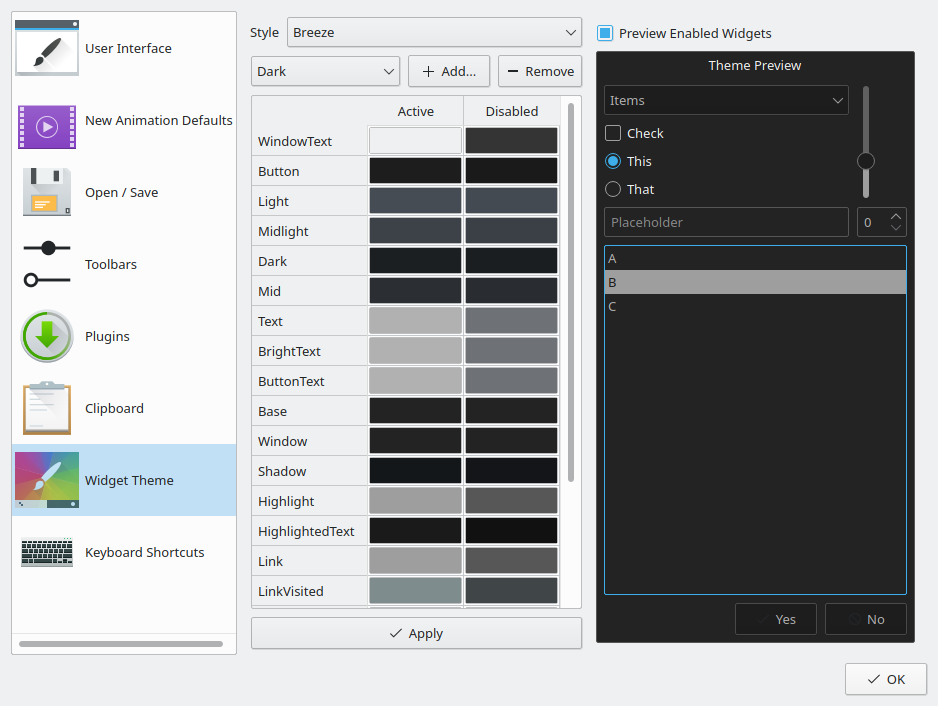 Here you can select the interface theme colors.
You can select a preset, or create your own style.
Keyboard Shortcuts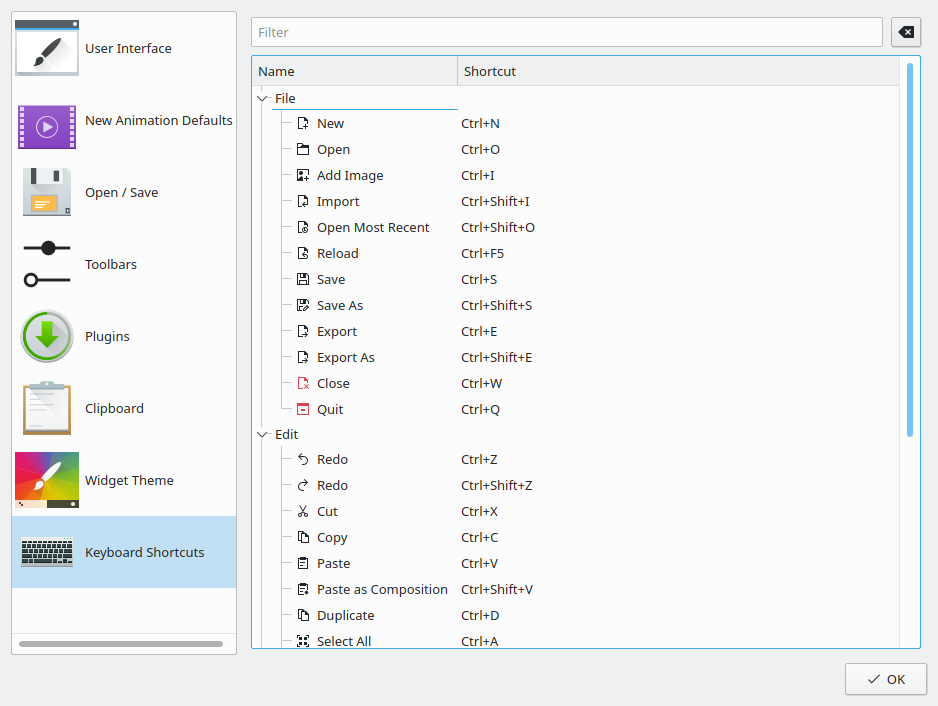 Here you can assign keyboard shortcuts for the various menu actions.